I know a lot of us are back to work for the most part, so "quarantine gaming" isn't really a thing anymore, but we're all still (hopefully) practicing a good amount of social distancing, which automatically results in more free time spent at home.
I've personally been spending a lot of time on my computer over the last few months, both for work and for fun time. From social media to movie/TV streaming to video games, my PC has been a source of the majority of my entertainment – when I haven't been playing Animal Crossing on my Switch, of course! 😛
I put together a list of 10 favorite games that are under $20 for anyone that may be looking for something fun to do with their new at-home free time. The genres are a little all over the place, but some of these are especially great for those of us that might deal with a bit of depression or anxiety during these times. (That said, if you're dealing with depression right now, you might want to avoid the ones marked with asterisks — these may be a little triggering for you since they deal with things like death.)
I hope this list helps some of you find something new to have fun with during your downtime! Let me know if there are any others I missed that you love – all of the ones here are available on Steam!
Also, keep in mind that I've noted the prices as they reflect at the time of sharing this – Steam is notorious for its Summer Sale, so the prices may lower significantly!
---

1) Stardew Valley – $14.99
You can play this one alone, OR with friends if your friends have the game, too! It's a little like Harvest Moon, and a bit like Animal Crossing as well – farming, building relationships with people in your town, collecting/unlocking things as you go. It's such a fun time sink!
2) Blackwood Crossing* – $15.99
This is an emotional story about siblings, and it's so immersive. I loved playing it & may do another play through again since it's been a couple years since my first time (it released in 2017)!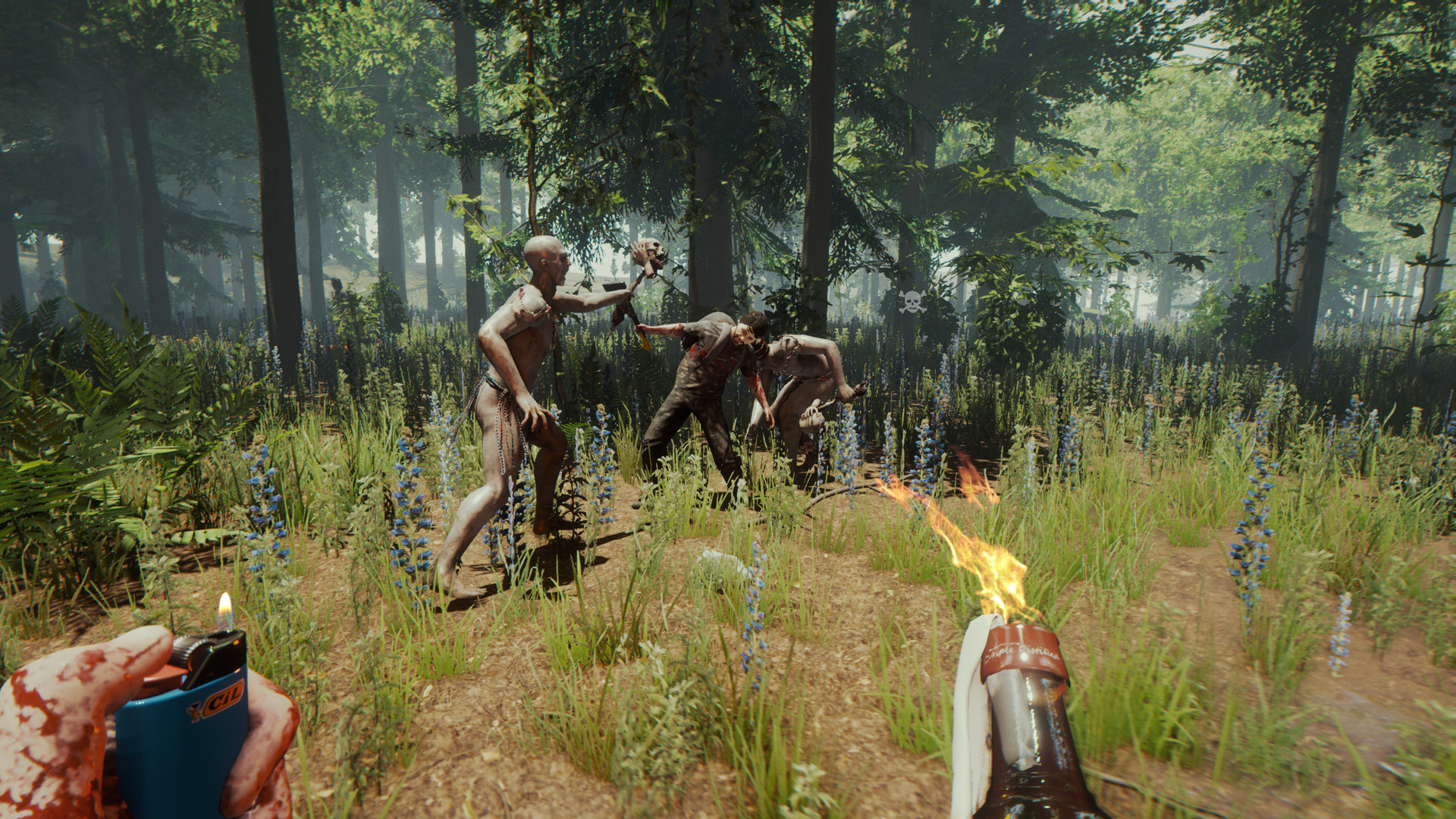 3) The Forest* – $19.99
This is another one that you can play with friends (or alone), although it's a bit spookier than some of the others on the list. This is an open world survival horror simulator where you can build, hunt, explore, and unlock the main story behind what's going on for your main character. The night time brings unwelcome visitors, there are monsters and scary island murderers, and the cave and underwater exploration in particular freak me out really bad! Love it!
4) Life is Strange* – Free! (Or $19.99)
Episode 1 of this is actuall free to play, so you can download that to see if you like it! This one originally came out back in 2015, but it still holds up great and playing it is a really compelling, immersive experience. The visuals and music in the game are both incredibly atmospheric – I loved playing this one early in the morning before work when it came out! You can buy the rest of the episodes (5 in all), or the entire game for under $20!
5) Bioshock (Remastered) – $19.99
I will never stop recommending this game whenever I have the chance. It's one of my all-time favorites, and the remastered edition is gorgeous! If you've never played the franchise, this is an amazing time for your introduction. And even if you have, this is a great time to play through it again! Revisit your old favorite underwater haunts & see some Big Daddies!
6) Viscera Cleanup Detail – $12.99
Okay, this may be a hard sell for some of you – it's a gore cleaning game. I know, it sounds weird, right? It is. But it's also really fun, kind of relaxing, and UNBELIEVABLY REWARDING once you finish cleaning an absolutely disgusting room post-monster invasion, murder, whatever. There are little DLC bits that let you do things like clean Santa's Workshop (evil elves! Christmas gore!), or in a volcano. Guts and blood and more, oh my!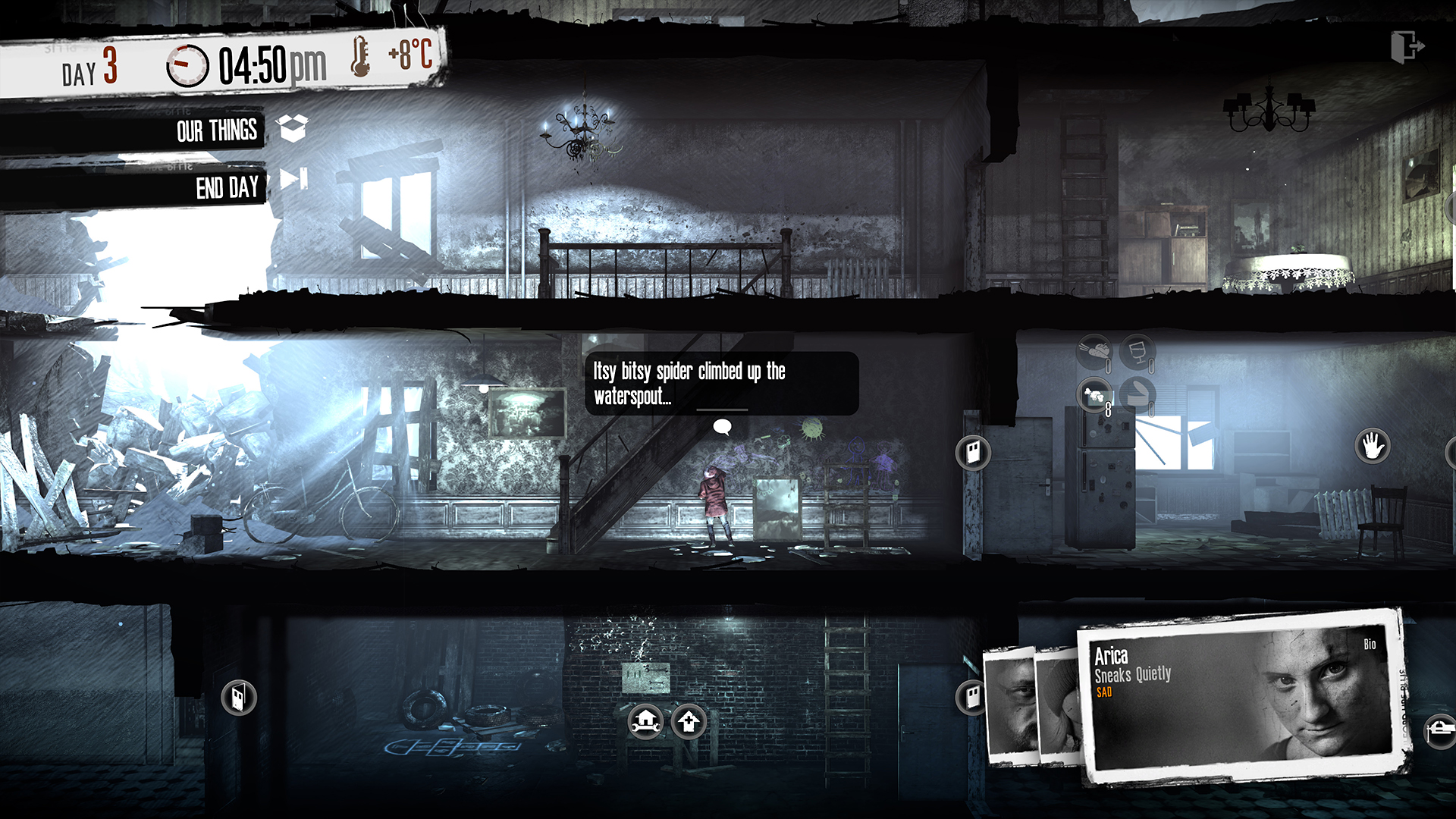 7) This War of Mine* – $19.99
This is a game about survival, and it gets pretty dark and very grim, so if your state of mind isn't up to that, please skip this one! You get to play as various characters – or even make your own in the Steam Workshop (I made Arya Stark and Cher from Clueless some of mine, lol), and you have to survive the war going on around you. Everything from raiding looters to sickness to having to scavenge for food and supplies (making hard decisions along the way) is up to you, and the results are randomized so your playthrough can take varying amounts of time.
8) Cooking Simulator – $19.99
This game is equal parts fun & frustrating for me, but I've spent so much time with it that I have to mention it on this list. Sometimes the in-game physics are rough, but the satisfaction of making a perfect meal from start to finish is unreal. They recently came out with a Cakes & Cookies DLC and although it has some bugs, I have faith that once it's polished a bit, it'll be a great addition to the super fun base game! There's also a Food Network DLC, but I haven't played that, so I can't say much!
9) VA-11 HALL-A: Cyberpunk Bartender Action – $14.99
I love the atmosphere, colors, design, and music in this one so much. You play as a bartender and progress through the game by making drinks and talking to customers about their lives. As you go, you learn more about these people and can start to do little things like make their favorite drink without being prompted what it is. It's a great before-bed game, relaxing and calm, mostly storytelling!
10) Good Pizza, Great Pizza – $14.99
I love running restaurants in games, I'm not sure why! The little pizza place you'll own in this one is adorable – all the aesthetics of the game are, honestly! It's very cute and fun, and the game allows you to expand and grow as you progress and gain money and a following for your pizza. There's a wide variety of toppings, you're able to decorate your shop, and you have a fun Bob's Burgers-esque rivalry with the pizza guy across the street. One of my favorite things about this game is the diversity and inclusivity – the pizza patrons come in all different ages, shapes, sizes, colors, and the game shows folks living with different medical disabilities. You're also rewarded for being kind, like (MINI SPOILER AHEAD) from the homeless man who asks for pizza without money, and then comes back a few weeks later to pay you a huge tip for the thanks once things are doing better for him. Loved this little touch, and this whole game!
---
Like my blog? Support me on Patreon and gain access to Patreon-exclusive freebies, polls, blog previews, and more!
Etsy | Twitter | Bookstagram | Instagram