I can't believe we're officially out of 2020! I know that starting a new year doesn't automatically fix everything that's not going well in the world or in our lives right away, but taking a few moments to appreciate surviving a year that was viewed by the majority has one of the hardest we've seen in awhile is always worth doing – so let's do that! YOU MADE IT!! Even if you don't have a whole list of things you did beyond just "staying alive", you've done amazing & should be very proud of yourselves!
I had a lot of ups and downs, and there were some moments this year when I really questioned why I did any of the things I love at all – reading, reviewing, blogging, drawing. I found it hard to focus, and struggled to push past the mental block that seemed a constant companion to my year; this sort of little buddy that exists only in my brain, and pops up when I'm feelin' myself to tell me that I'm not actually that good at anything at all. It's annoying, and I spend 2020 working hard to ignore that guy – but he's still around sometimes, the little pest. That said, I did get a lot better at dealing with him, and I tried to turn as many of my "down moments" as I could into things that I could look back on proudly later – as often as possible, I tried to transfer my bad energies into something productive or creative.
I wanted to put together a small list of some accomplishments I'm super proud of from the last year. I have a long way to go, and so much I still want to do, but I'm very grateful for the stuff I did manage, and for the people that supported me along the way!
---

1) I shared a short story for the first time publicly!
My story is called 'Ready or Not', and I'm so grateful to V. Castro and Sonora Taylor at FrightGirlSummer.com for giving it a home! I was so, so nervous about sharing this one for a lot of reasons, and the reception to the story ended up blowing me away – people were seriously so kind!!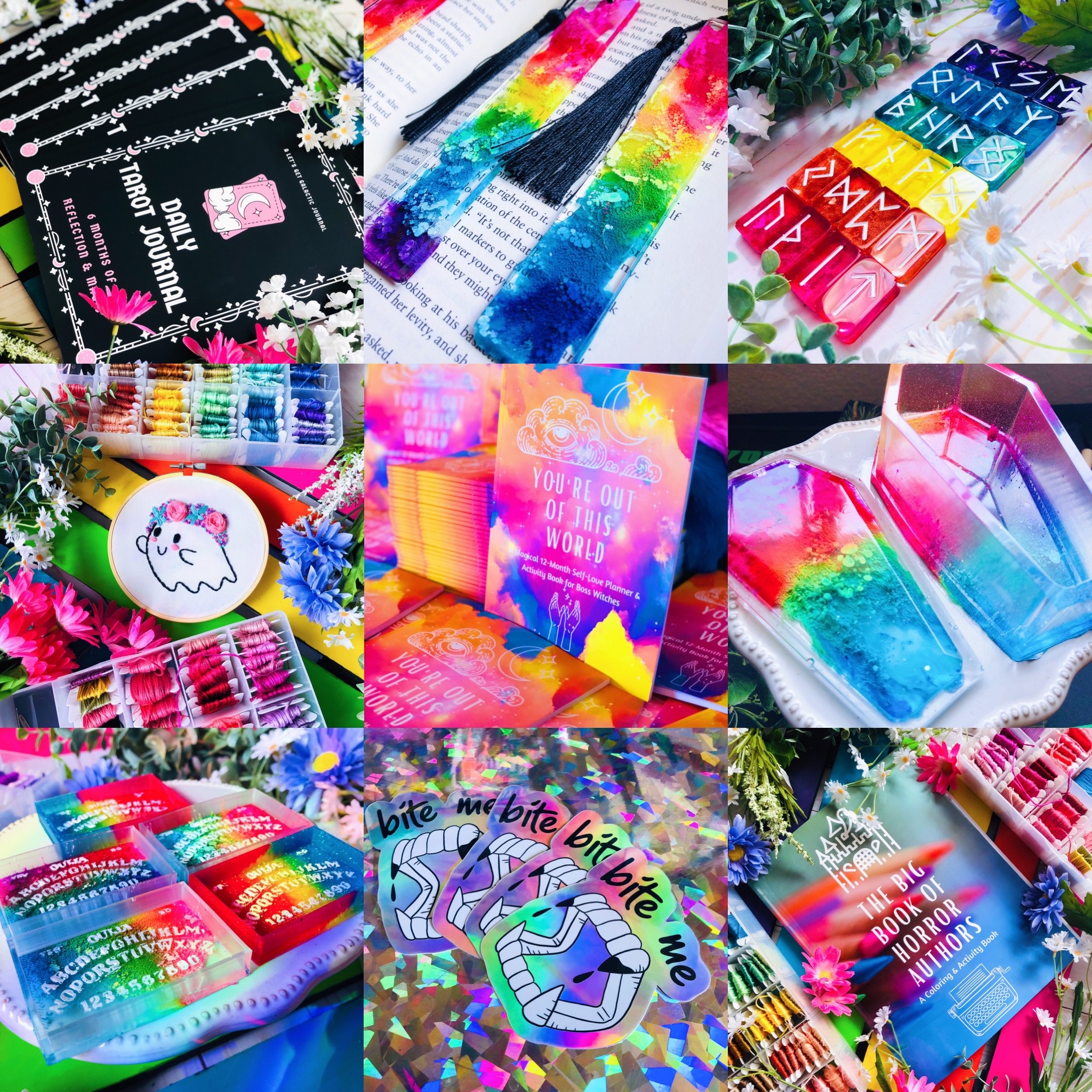 2) I passed 1,000 sales in my Etsy right around the 2 year anniversary of selling things in it!
I'm so grateful for every single order! I also introduced a bunch of new products and art in 2020 – including some books I'll mention in a minute!
3) I made my first ever podcast appearance!
I joined Brennan and Pat on Dead Headspace to talk about my horror influences growing up, my writing, my Etsy, and lots more! I was so nervous, but it ended up being a blast, and it gave me the confidence to eventually say yes to co-hosting my own podcast!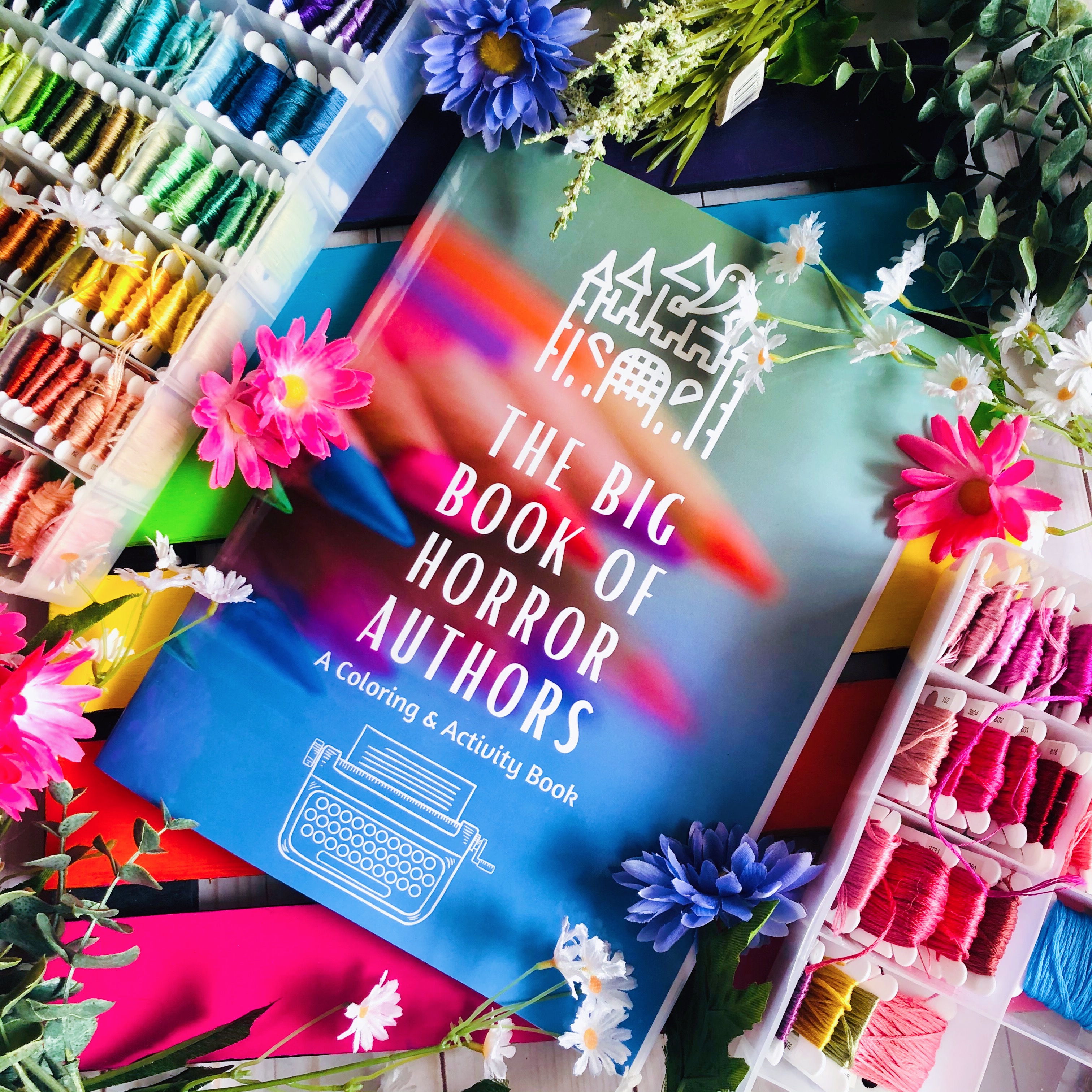 4) I release my first ever coloring & activity book!
The Big Book of Horror Authors: A Coloring & Activity Book is dedicated to the horror community. It features 20+ indie horror authors, fun activities, & pages of recommended artists & publishers in the community!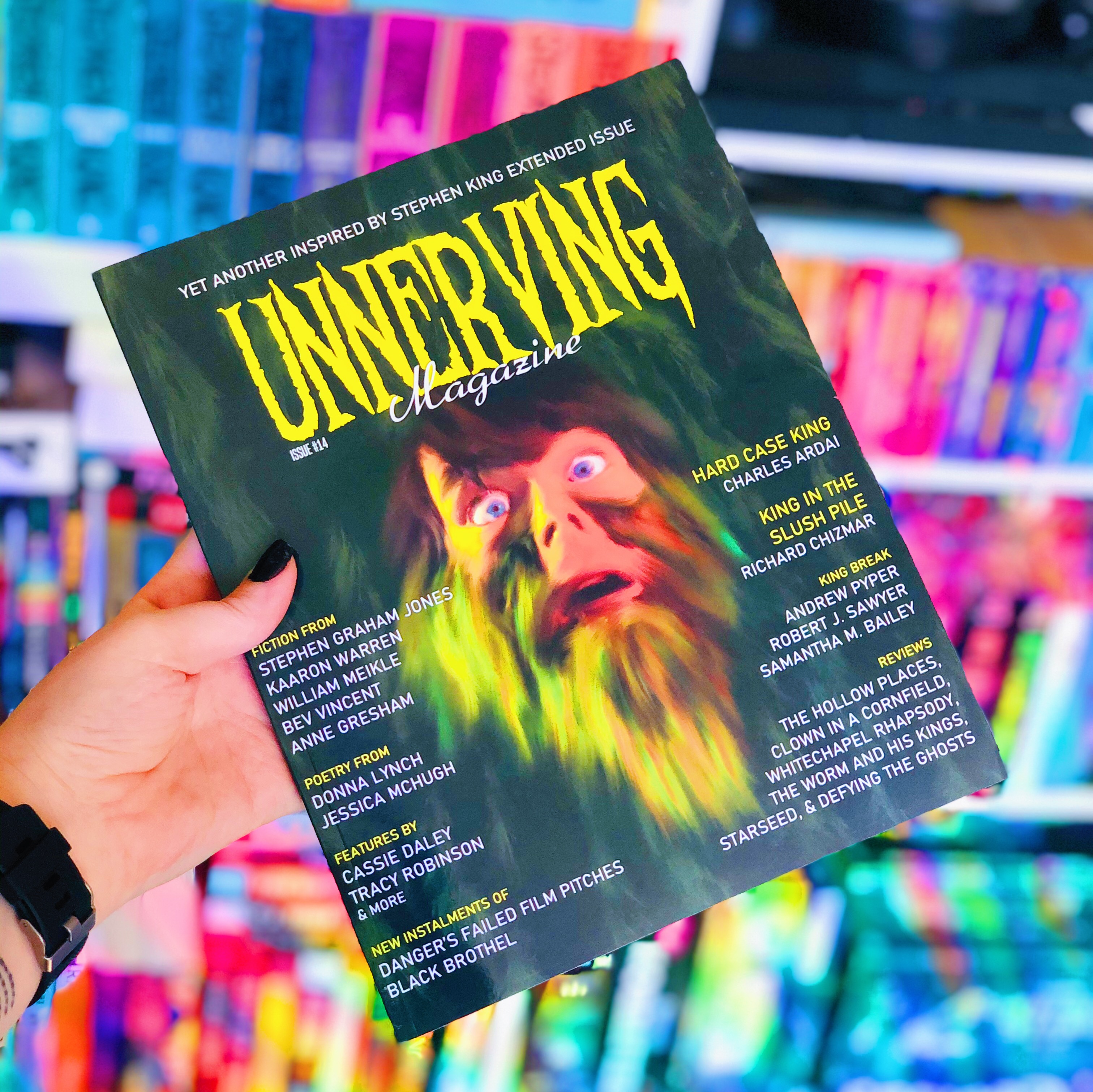 5)
I sold my very first non-fiction article, which was published in an awesome magazine!
Unnerving Books is one of my favorite publishers, and having an article in their second special Stephen King-dedicated issue really meant so much for me! The magazine also features a lot of really incredible writers who I am so honored to share magazine space with – so, so cool! Check it out for sure if you're a King fan.
You can get a physical or digital copy here!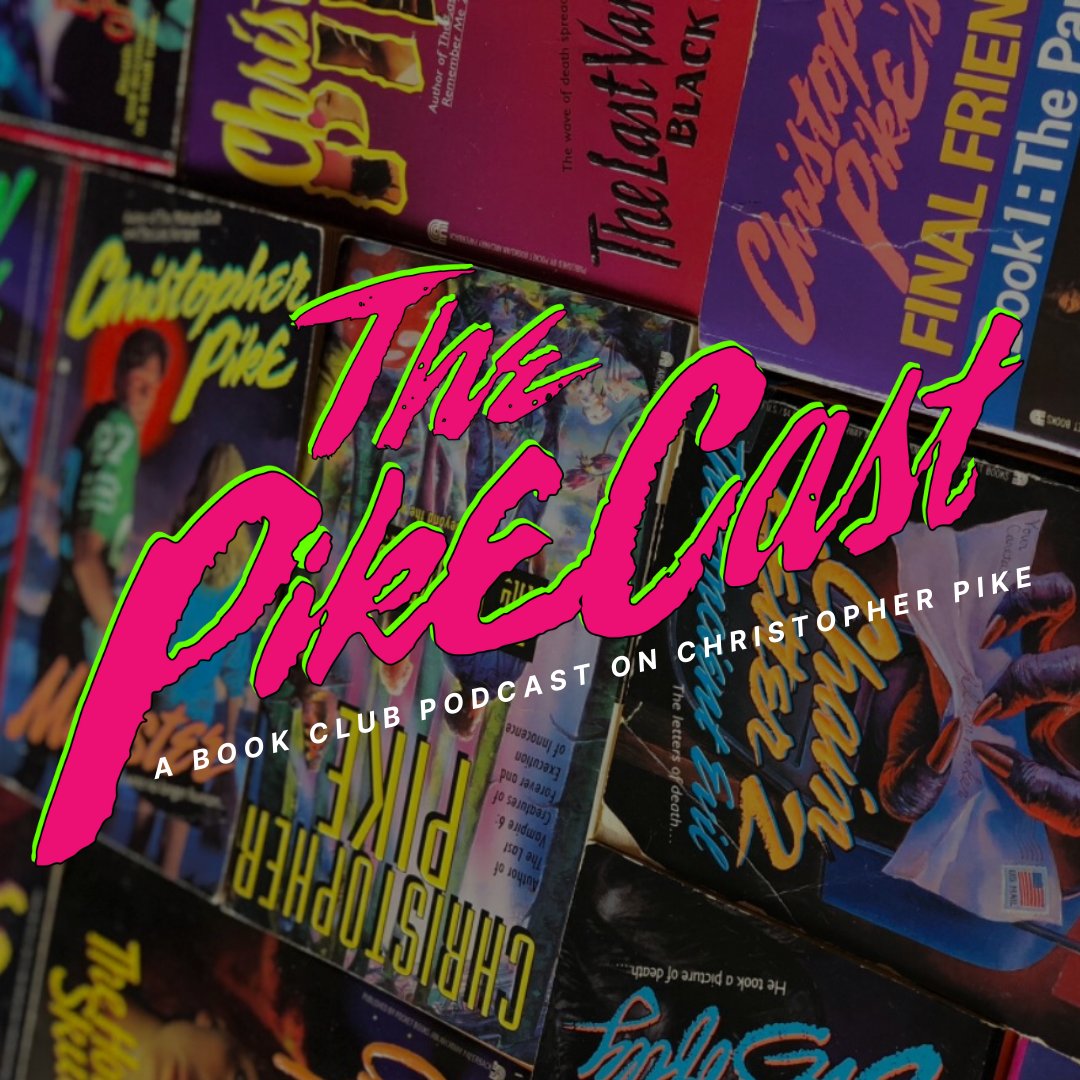 6)
I started a podcast with a couple of my friends!
The PikeCast is a book club podcast with each episode dedicated to discussing one of Christopher Pike's books from the late 80s/early 90s! I've had so much reading & talking about these books again, and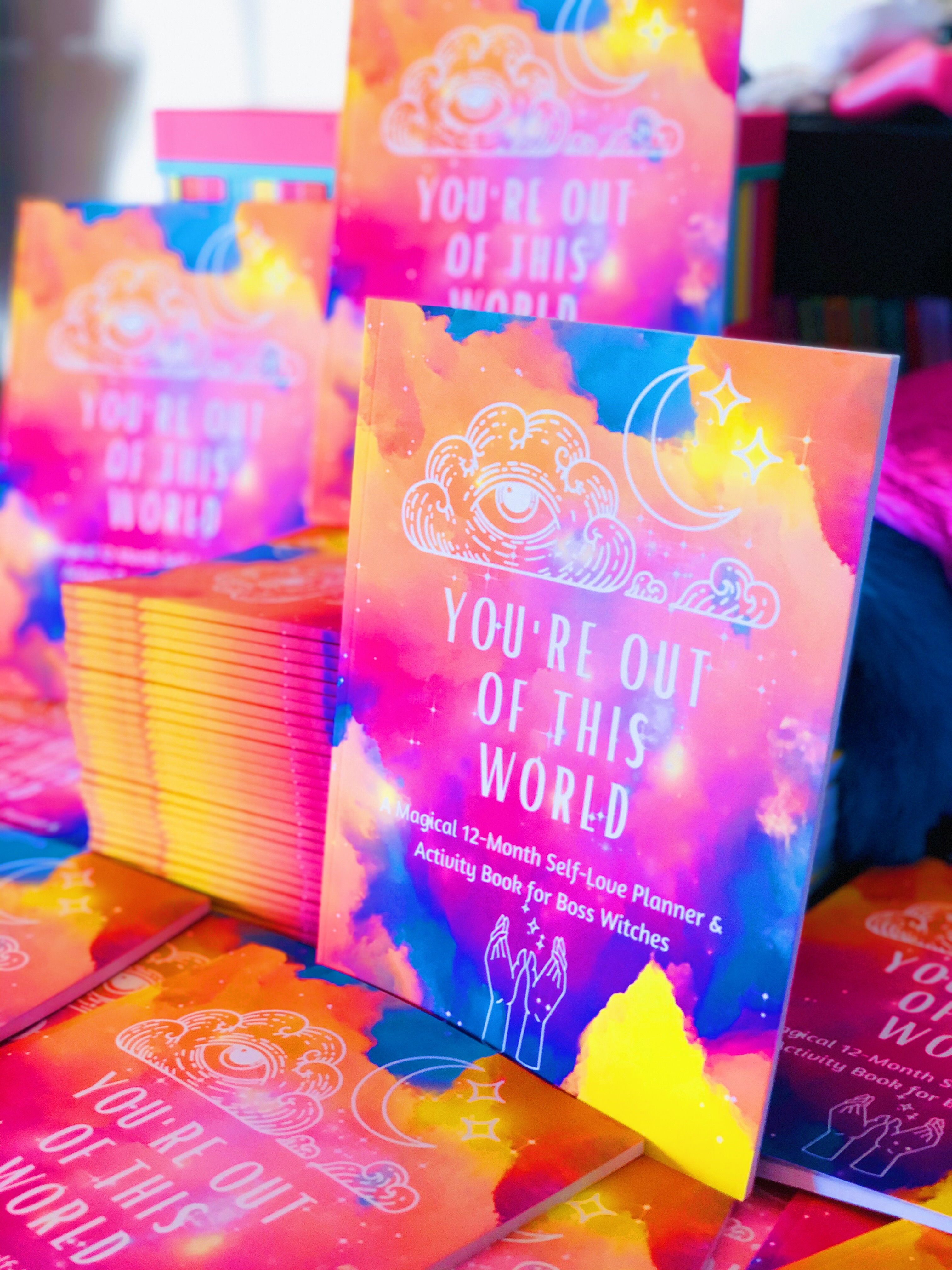 7)
I released a 12 month planner, workbook, & activity book!
I released YOU'RE OUT OF THIS WORLD: A Magical 12-Month Self-Love Planner & Activity Book for Boss Witches, my second book! There are pages on everything from saving money to reading tarot – I had so much fun making it!!
8)
I joined some awesome teams!
I joined two incredible teams this year. I love being a part of  @LOHFiction, promoting women writing horror along with a stellar crew. I'm also a contributing writer for the awesome @DivinationBlog, sharing lists & reviews on books, video games, movies, & more!! Follow both!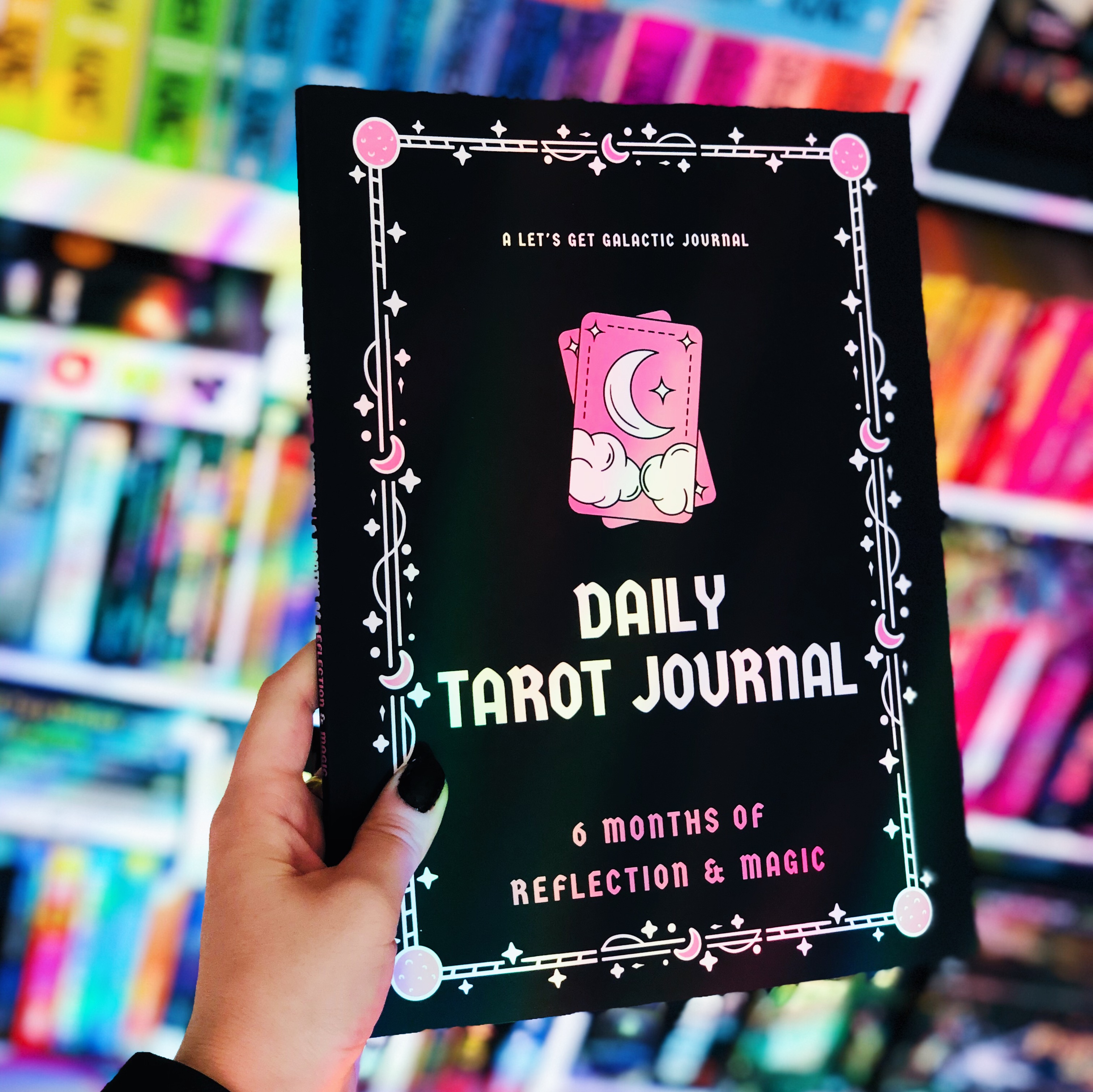 9)
I released a tarot journal!
To accompany my second book, I also put out a 6 Month Daily Tarot Journal for reflection & magic, which I can't wait to use starting January 1st!!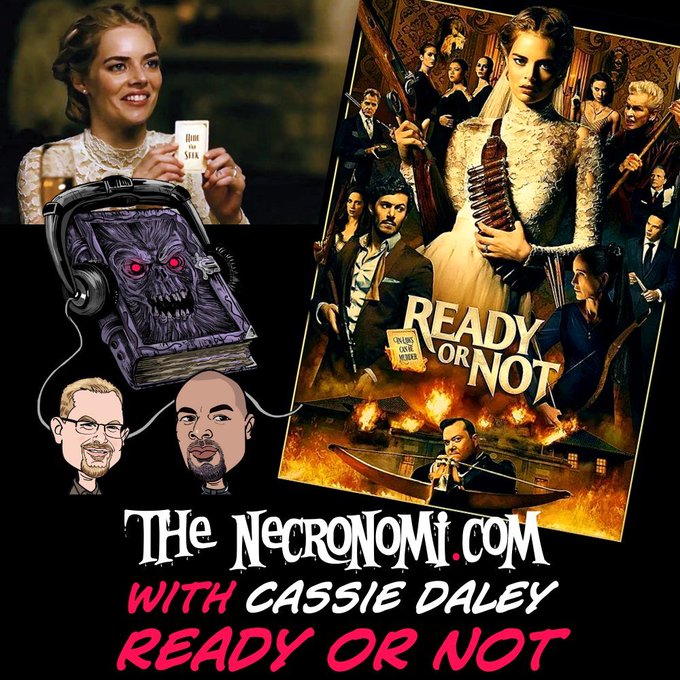 10)
I appeared on The Necronomi.com podcast!
My second non-hosting appearance on a podcast was an amazing discussion of READY OR NOT (2019) with the awesome @thenecronomi! We talked about feminism, entitlement from rich folk, wedding dress significance, & the amazing works of Christopher Pike!
You can listen to the episode here!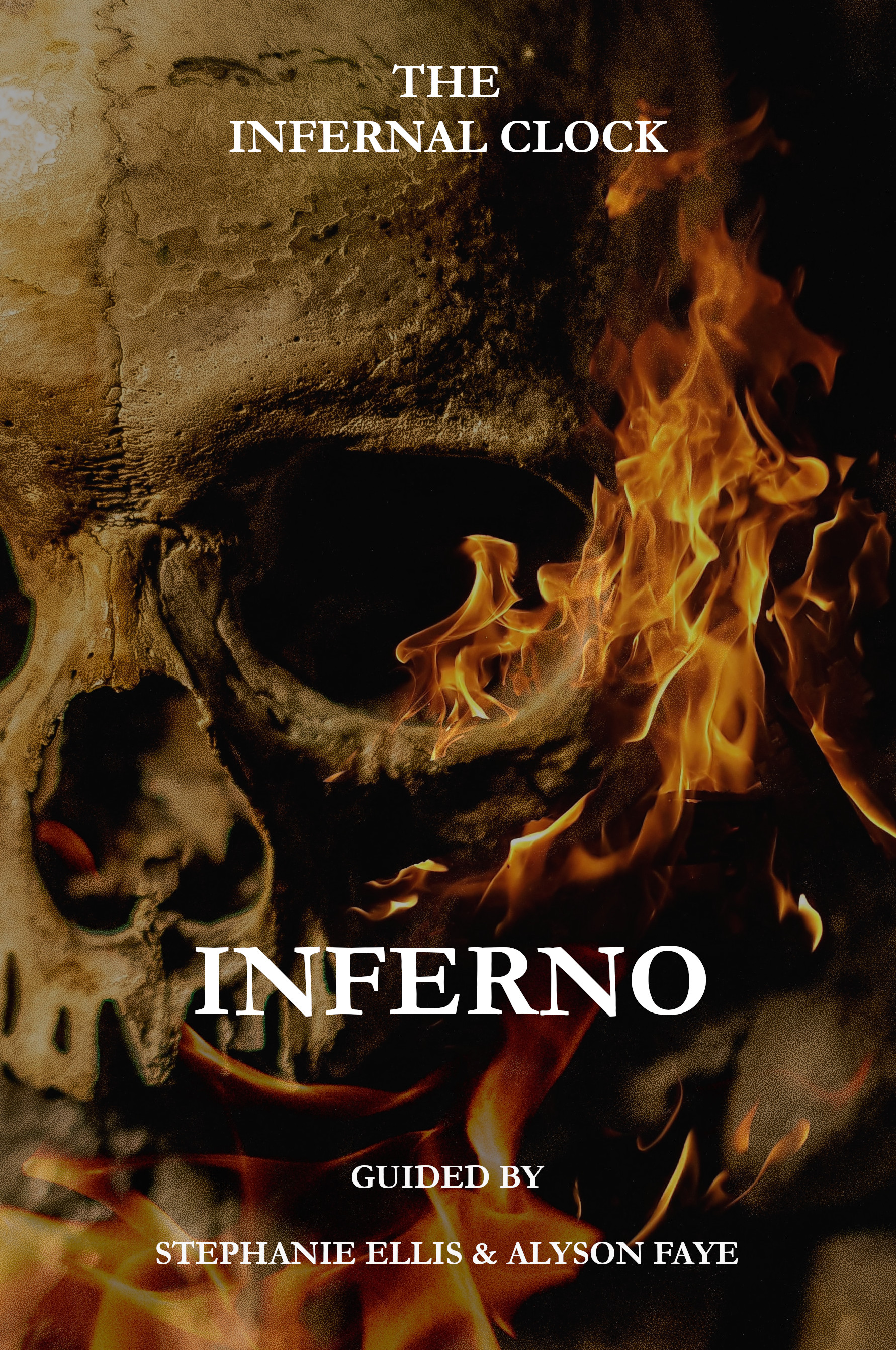 11)
I traveled to the Inferno!
I had a short story published in an anthology for the very first time this year! I'M OFFICIALL A PUBLISHED AUTHOR!! INFERNO (edited by the lovely Stephanie Ellis & Alyson Faye) features stories related to different Circles of Hell – mine is LUST!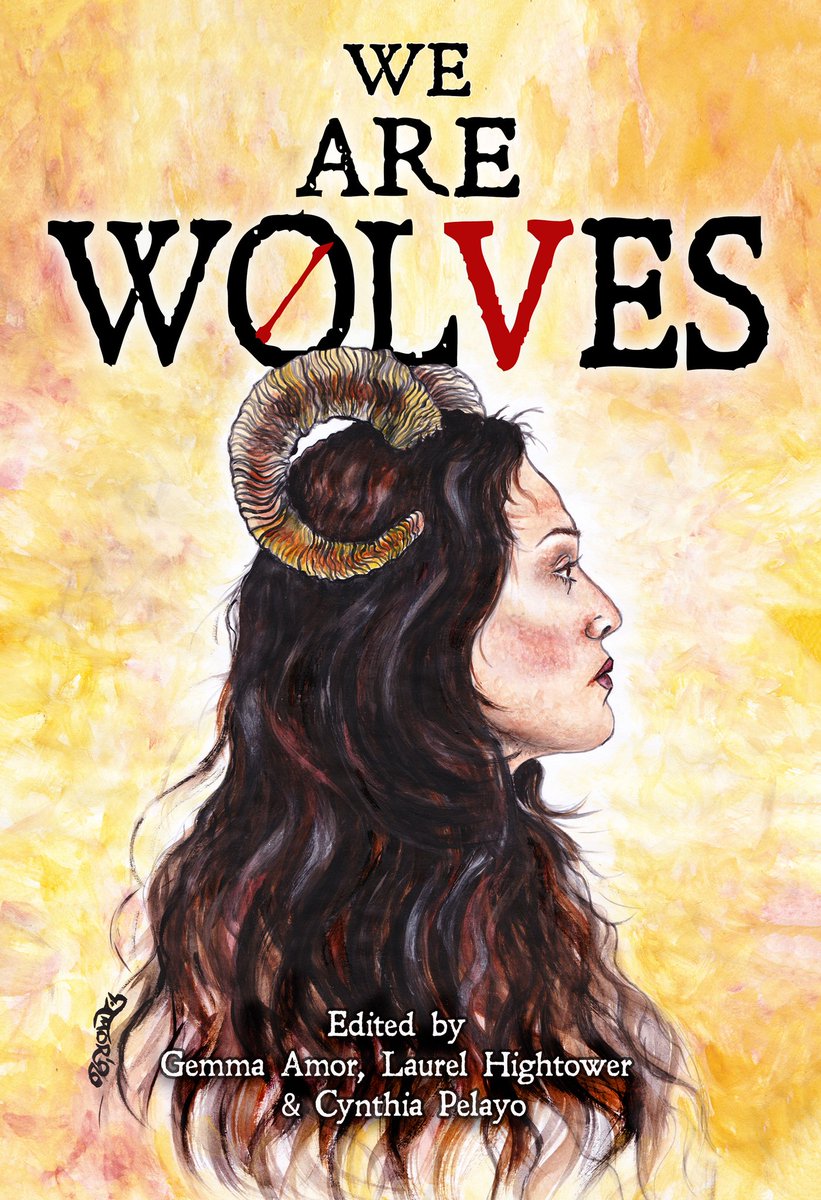 12)
I joined the Wolf Pack!
WE ARE WOLVES is a charity anthology dedicated to raising funds for those who have suffered from assault & abuse. I'm SO incredible honored to have my story, "Ruthie's Garden", among so many I admire, & for a GREAT cause!
Support: https://amazon.com/dp/B08PRZCLDV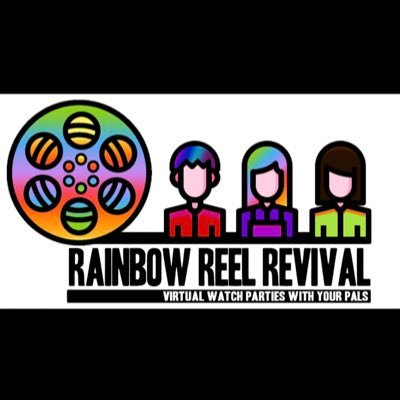 13) I started a movie club with my friends!
I STARTED AN ONLINE MOVIE CLUB WITH TWO OF MY BEST FRIENDS! @RainbowReelClub gathers to watch movies every week, & all are welcome! We value kindness & inclusivity, love 'bad' horror movies, & we're social distance-approved! Join us!
14) I grew as an artist & had some really cool opportunities!
I accomplished a lot of firsts this year: first album art commission, first book cover, first podcast logo, first coloring book! So many things, and I'm grateful to the folks who hired me this year!
So overall, this year has been filled with productive, good work! I'm very proud, and can't wait to see what 2021 has in store!
---
Like my blog? Support me on Patreon, and gain access to exclusive printables, mailed rewards, polls, blog previews, and more!